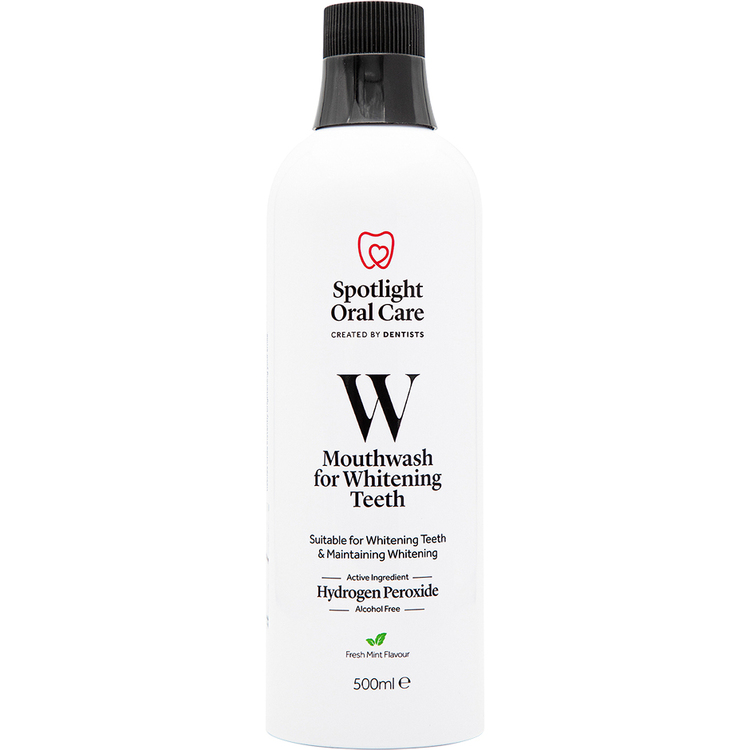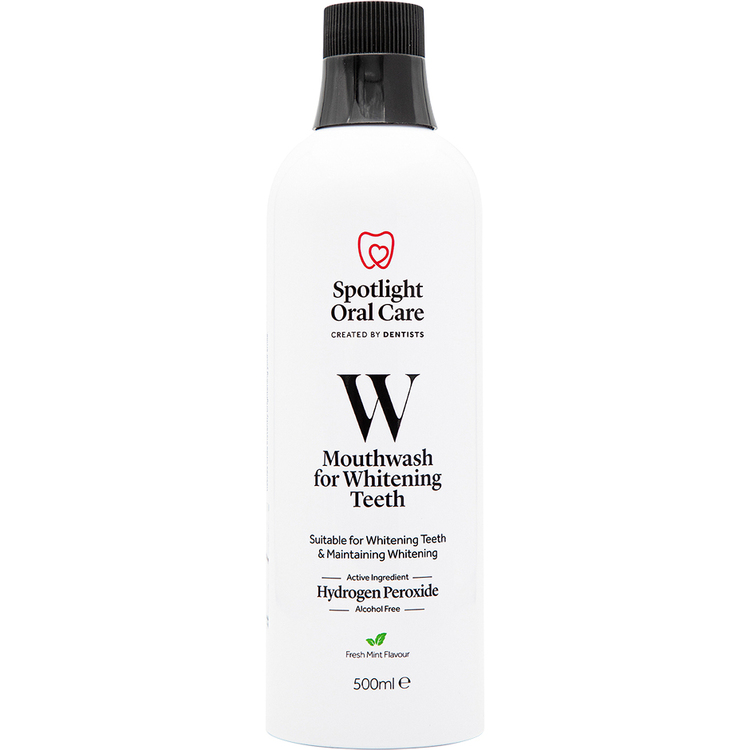 Beskrivelse
Artikkel: 99747
Spotlight Whitening munnskyll hjelper til å få hvitere tenner og forebygger karies og tannråte.
Munnskyllet inneholder aktive tangpartikler, hydrogenperoksid og fluor. Produktet har et selvpåfyllingslokk som sikrer at du fyller riktig mengde munnvann hver gang. Kan brukes to ganger daglig som en del av din tannpleierutine.
Spotlight Oral Care was developed in 2016 by two dentists with the aim to create the best oral health products, to educate and promote oral care, empowering people to engage with true customised preventative oral care. Our range of products combines the latest advances in oral care research with the highest quality of ingredients. We offer safe and effective oral care products, that contain clinically proven active ingredients to target your specific dental needs. Our products and their packaging are environmentally friendly, vegan and cruelty free. For instance, our oral care toothpaste tubes are the world's first 100% recyclable tube made from sugar cane which completely revolutionises the oral care industry. Spotlight Oral Care offers you clean, sustainable & clinically proven oral care products that work for you.